GABRIELE LEVI - TRADITION AND INNOVATION IN THE INFINITY OF TIME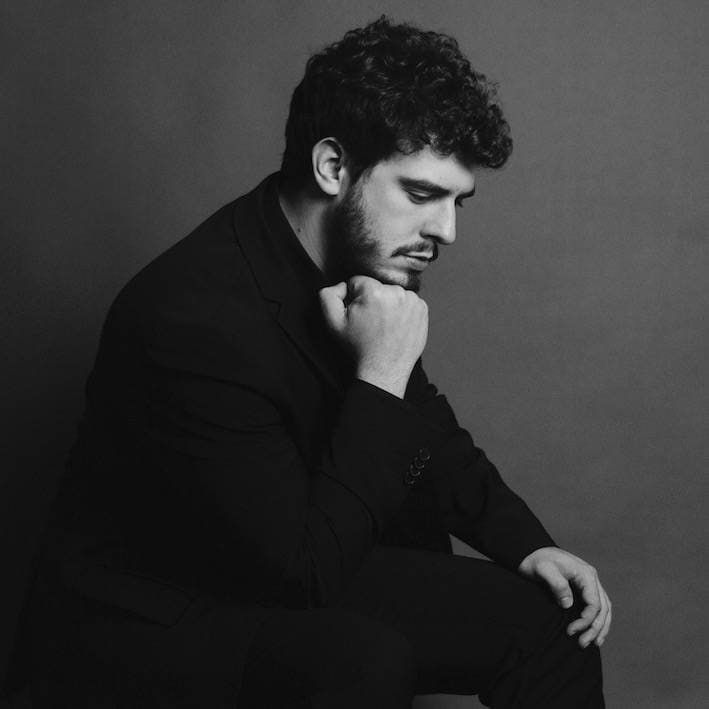 Gabriele Levi, born in 1991, is an Italian organist and harpsichordist. He studied with great teachers, such as Ton Koopman, Tini Mathot, Fabio Bonizzoni and Patrick Ayrton at the Royal Hague Conservatory and with Giorgio Benati at the "Luca Marenzio" Conservatory of Brescia. He obtained a master Degree in Ancient Organ (Summa cum Laude), discussing a thesis on "Girolamo Frescobaldi and the Rhetoric". Over the years he has played as a soloist and chamber musician in numerous concerts in Italy and abroad. He is Vice President of "Clockbeats Orchestra" and "Clockbeats Baroque Ensemble". He is the artistic director of the "Giuseppe Bonatti" International Organ Festival at the Sanctuary of the Madonna di Valverde di Rezzato (BS).
How and when did your musical path start? Which teachers have determined a change of your vision in the perception of art, expanding it, gratifying you with unique advices? Which composers are close to your personality?
During my musical path I was lucky enough to meet, among many, four incredible teachers. First of all my teacher at the "Luca Marenzio" Conservatory of Brescia: Giorgio Benati. He followed me step by step like a father, giving me great advice not only regarding music, but also regarding life. Then follows a giant of the world scene: Ton Koopman: amazing musician who certainly needs no introduction. I am very lucky to still be his student. Studying with him is like climbing an important peak: although the top always looks distant. Another one is Patrick Ayrton, teacher of basso continuo and improvisation at the Royal Conservatory of The Hague, Holland. Brilliant mind that bases its thought on scientific traits, a characteristic that allows him to develop, with time, a solid personal method. My idea has always been to live the experiences in medias res, so "learning by doing".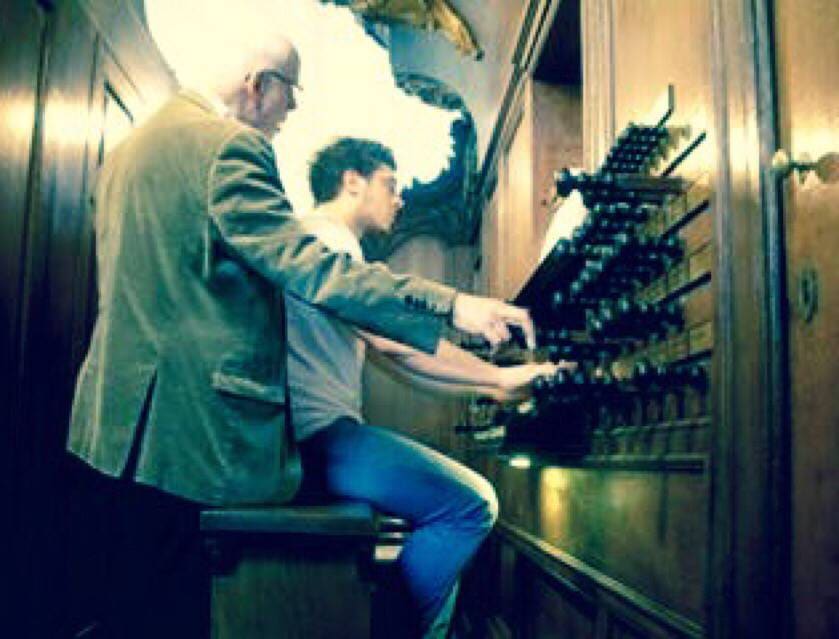 The second edition of the "Bonatti" Organ Festival was an incredible success, and a project dedicated to Polish baroque music is just started a few days ago. How do you approach and how much preparation is necessary for the success of these events? Have you worked on other projects? What expectations do you have for your future? What projects would you like to propose?
Organizing is an extremely complex work. Organizational activity involves great concentration, availability, spending hours in front of the computer, phone calls, numerous bureaucratic problems and many other factors. To be able to do the best it is absolutely essential, if not vital, to have a nice active team that can help you even in the apparently more banal circumstances: I am and I will be infinitely grateful to my family and dear friends who have always volunteered to help me with great energy. This year started the Second edition of the International Organ Festival "Giuseppe Bonatti" at the Sanctuary of the Madonna di Valverde di Rezzato, in the province of Brescia, and we have already planned the third and the fourth (2018 - 2019). Each concert must be done in some special way and should be advertised in the right time, using all the possible channels that we have today: social networks, television, mailing list, newspapers online and paper, radio ... Let's remember that people only go to concerts if they are spurred and informed in time! Otherwise we can not complain if the theaters, churches, auditoriums are empty.