REBIRTH - SHIELD "I needed to follow my musical taste, without any compromise. It was 2006 when I decided to found Rebirth, which meant, for me, revenge"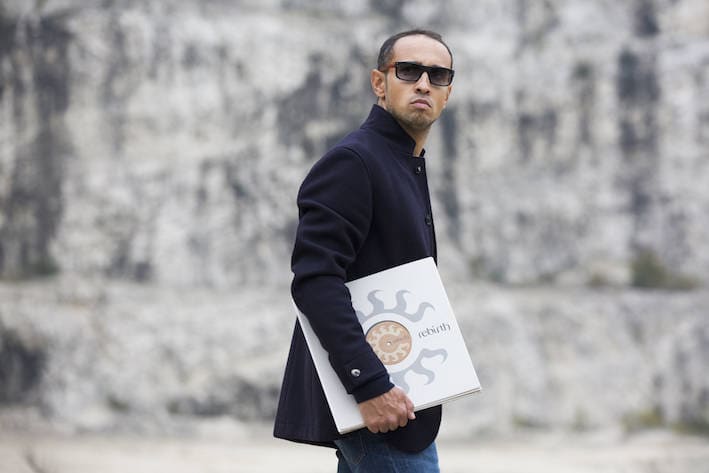 REBIRTH: PURE MUSIC, AUTOBIOGRAPHY OF AN ARTIST.
Rebirth has been for years a reference point for countless artists who want to realize their own musical ideas in a precise electronic context. Could you describe in detail where and when was your idea born?
I created Rebirth Records in 2006, but I started approaching this world in 1998 when, thanks to the great Fabio Bacci, I learned some aspects of this industry and I started my first steps in the studio, producing some remix for the historic American label "Easy Street". I was graduating in economics, but the desire to continue in music was great. So in 2001 I started collaborating with one of the emerging labels in my area, Oxyd Records. My job was to search strong music pieces for the market, discover new artists and develop promotional strategies. Years were full of satisfaction, the label was in the mouth of everyone thanks to its original style, records played by everyone, in clubs and major English radios, including BBC, Radio1, and followed by commercial sales success, reaching the top five of the best selling singles in Uk. Success was, however moving away from what I was looking for in music, and whitin me was claiming space the need to create something of mine, the need to fully follow my taste without any compromises. It was 2006 when I decided to found Rebirth, which meant, for me, 'revenge'.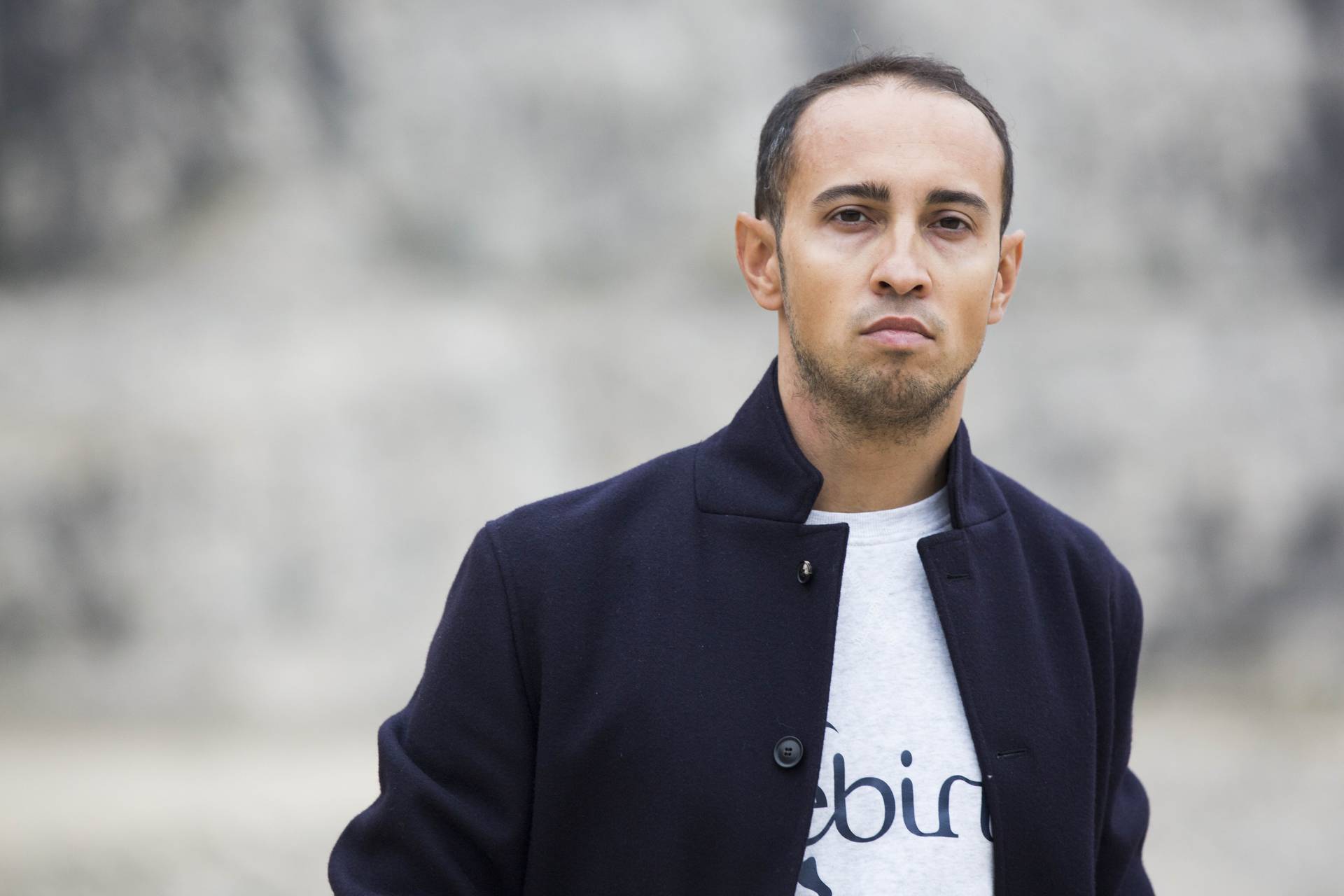 The general trend is to search for an ever-new, never-to-be-picked, catchy sound. What is your approach to new technologies and how, through them, do you elaborate materials?
From the beginning I tried to not follow the trend and the fashion of the moment, but to build a recognizable style that, starting from the roots of house music, united the warmth of a melody or a song to new technologies. Rebirth is an eclectic label, it has always stimulated the contamination of music genres, and I have always refused to be labeled in one. This is also felt in many productions, where played instruments are combined with electronic sounds, either a 90-track play per minute or a track produced for dancefloor. In this work I am always looking for something that goes beyond time, something I imagine I'll hear in 20 or 40 years still.
What role does intuition play in your works?
I would say that is crucial in this work. In a constantly evolving world, intuition is the ability to understand and anticipate before others, a new taste that is about to emerge, a market mechanism, a musical style, or some other innovative element that begins to influence artistic production.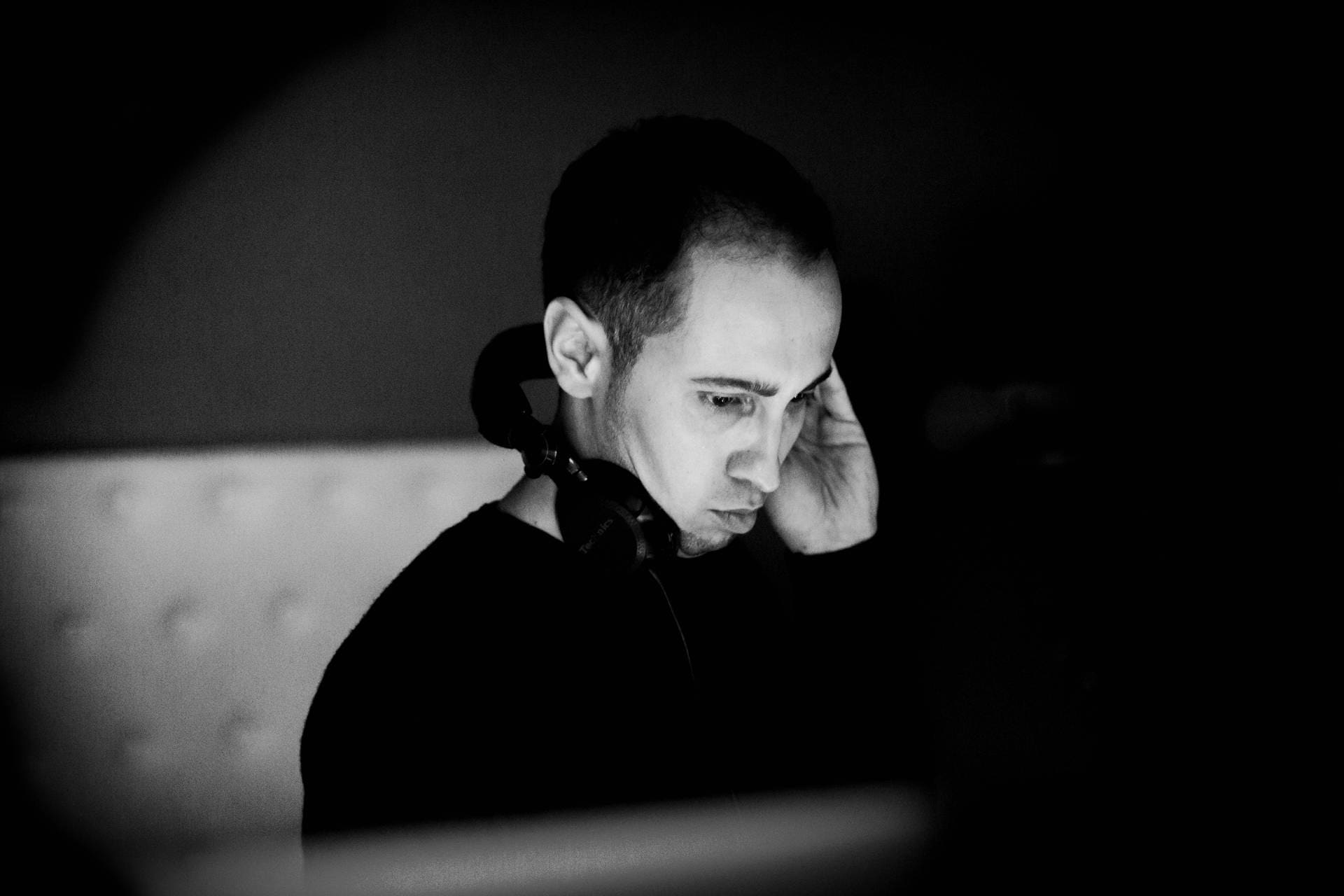 In your music how significant is the "concept" in relation to aesthetics? Is the logic on which your work relies in particular on "sound identification" or is it also aimed at a formal pre-established logic?
I think every work of art starts with a pre-established formal logic, even when it then seems completely absent. Obviously my work is based in particular on "soound identification", which plays an important role from an aesthetic point of view. But as I said, digging a bit, I think it is not difficult to locate the messages.
In electronic music, especially in the "techno" genre, repetition is not merely a purely formal concept, but rather an effect that brings listeners into a kind of temporal coil that can alter the conception of time and space. How do you argue about electronic music as a "spiritual" concept?
I'm not a vicious follower of new technologies and not a great music appraiser that often has the sole purpose of altering the space-time conception. Between these two aspects there are many themes that have their roots in reality and give freedom of interpretation to the expression and creativity of each artist, again free to interpret reality without ideological labels. Music has to transmit, communicate, and even thrill if it is electronic and produced only with a computer and synthesizers.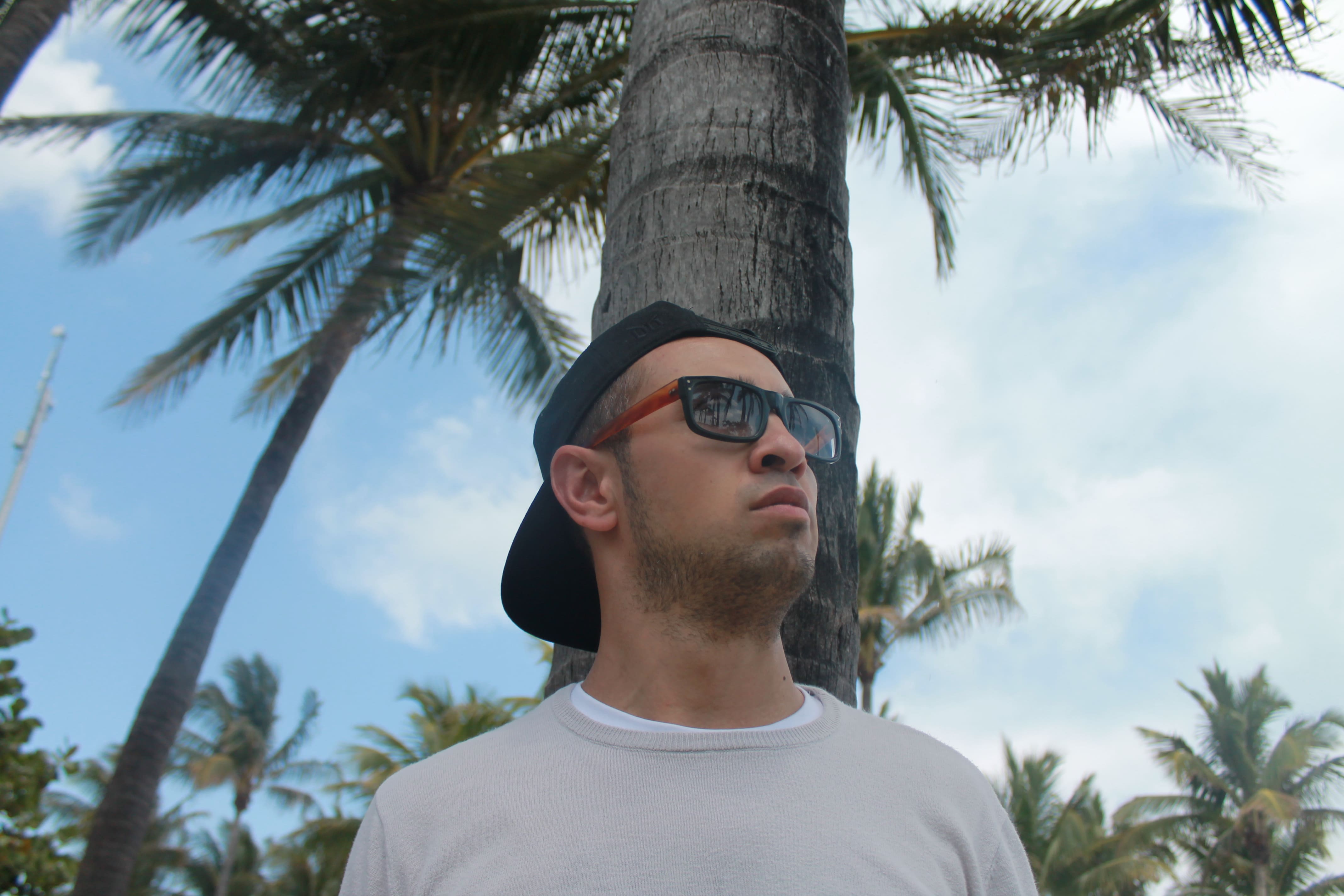 Technological progress is unstoppable, so it is always easier to find new ways to experiment. Have you ever faced the world of musical programming? What is your relationship with the idea of experimentation, which is out of the everyday electronic world, in relation to your work?
Ten years have elapsed since the first release, much has changed, technologies run to the point. Everyone is looking for something new to surprise. As I said earlier, I'm not a big experimenter in that sense, I'm rather tied to my method and style, I do not know if it's a defect or a good thing, but it's my way of being and working. What is left intact is passion, the spirit of research, the desire to feel a sense of listening to a piece of music, a fundamental aspect of creating a path, its own identity and making it grow over time.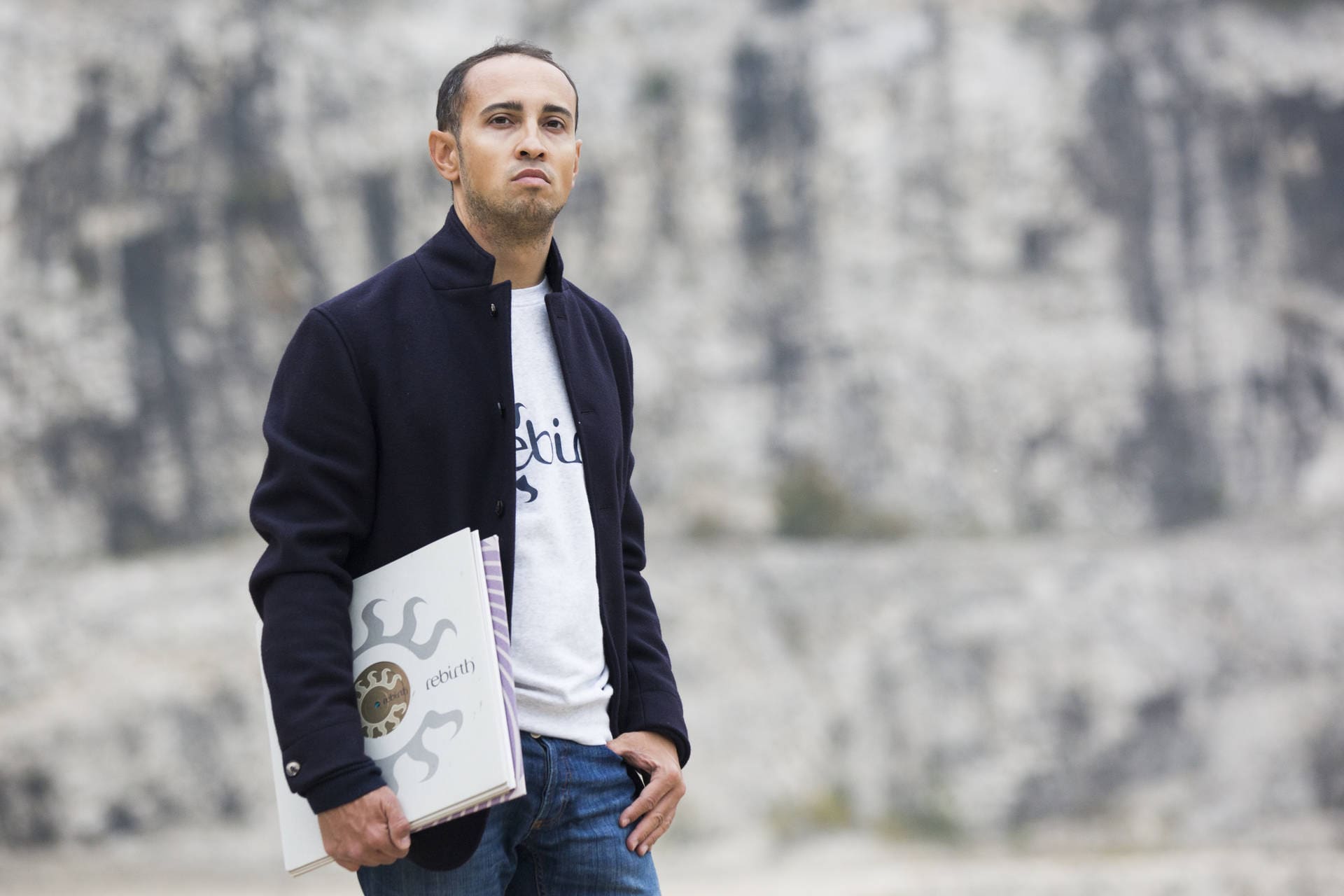 Rebirth has recently brought some of its artists to perform in one of the world's most important e-music contexts: the Amsterdam Dance Festival. What projects do you propose for the future of Rebirth?
It was another magical year: the release of 'Rebirth 10 Remixed', featured some remixes of the label's classics for the first 10 years by names such as Ron Trent, Red Axes, Roy Davis Jr, Palms Trax, Borrowed Identity, Fouk and in particular the remix of Rampa dei Pastaboys Featuring Osunlade, which was one of the 2017 hit hits. There was also the release of my single in collaboration with Robytek and Sal P and Dennis Young of Liquid Liquid, band cult of the New York-based alternative scene of the early 1980s, remixed by Paranoid London and Trevor Jackson, as well as singles by Michel Cleis and Paolo Mantini. We have big surprises for 2018, big releases and a strong team that believes in this label. I will also launch a new label to reprint classic and rarities of cosmic disco music. I have not directly experienced that period of time, but I always have been strongly fascinated by it. I will search in the past, also thanks to the help of its main players, to try and rediscover and reproduce a musical genre that has returned to affect much of the current dance music and the sound of many of the producers of the moment. This Saturday, December 2, we will debut at the Dude club in Milan with a special showcase in the Astronomical Observatory. I will play together with the great Daniele Baldelli, a master who, with his unique style, continues to amaze and excite us.